5 Things You Never Knew You Should Always Keep in Your Car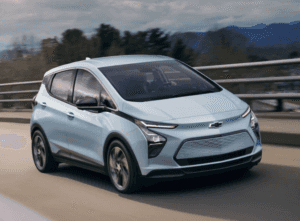 We spend lots of time in our cars. Whether commuting to work, grabbing our kids from sports practice, or a cross country road trip, our vehicles are ready for almost any situation. There are a few items that you should keep in your car to make sure you're ready for anything life throws at you. At Landers Chevrolet Cadillac of Joplin, Missouri, we have a variety of new models to tackle all your daily challenges.
Grocery Bag Holders – These allow for easy trips into the house from a shopping spree but also keeps your plastic bags together on the road so your milk and eggs don't roll across your trunk floor and cause a mess.
Car Seat Organizer – With an organizer, you'll have access to all your accessories without having to fumble through the door pockets and glovebox to find what you're looking for. It can hold your umbrella, phone chargers, sunglasses, and keep your water bottle from spilling.
Fire Extinguisher in a Can – It's better to have it and not need it than to need it and not have it!
Dash Duster – You may spend a lot of time in your car but you don't want it to look like you do.
Multi-Tool – You never know when an emergency might happen and you need to break a window or cut a seatbelt. If your vehicle runs off the road and finds itself submerged in water, it is much easier to escape peril with a multitool than just with your bare hands.
Well, there you have it! Five things you never knew you needed to keep in your car. At Landers Chevrolet Cadillac of Joplin, Missouri, we want all our customers to be prepared to handle all life's challenges. We know you can never be too prepared and when these items are smartly packaged in your new Chevy, you'll be almost unstoppable.