Chevy Suburban & Tahoe – What's the Difference?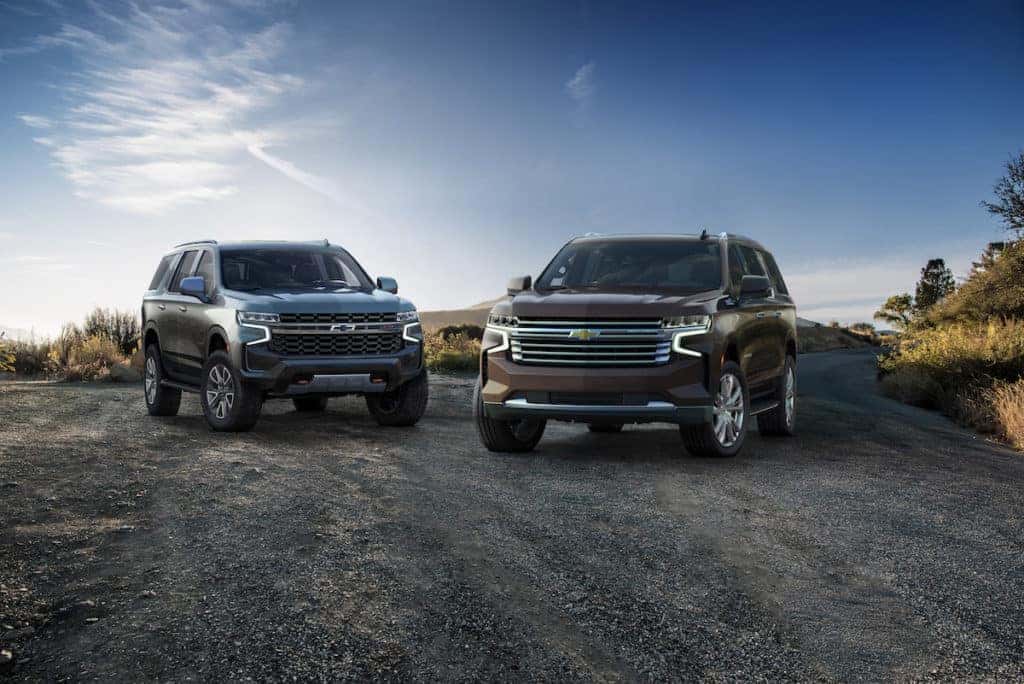 The all-new Chevy Tahoe and Suburban are the latest creations of one of the longest-running American SUV nameplates. With new technology, new engines, and new suspension architecture, buying a new 2022 Chevy Tahoe or Suburban will make you and your family happy for many miles ahead. Are you interested in purchasing a new Tahoe or Suburban in Joplin, MO? We have these new SUVs available now at Landers Chevrolet Cadillac of Joplin!
Click here to view our new inventory of Tahoe and Suburban models. 
On paper, the 2022 Tahoe and Suburban are largely the same. They are available in the same trim levels, same colors, same options, and same powertrains. The benefit of choosing the Suburban is going to be all the extra space you have in the rear. The Suburban includes more rear passenger room along with much more cargo capacity. While the numbers show the same amount of legroom in both the Tahoe and Suburban, the Suburban feels roomier to every passenger. 
The 2022 Chevy Tahoe starts at $49,700. The 2022 Chevy Suburban starts at $52,900. The Tahoe has a wheelbase of about 120 inches and an overall length of about 210 inches. Choosing the Suburban makes the wheelbase about 134 inches and an overall length of about 225 inches. When looking at rear cargo room, the Tahoe has a maximum cargo capacity of about 123 cu.-ft. whereas the Suburban has about 145 cu.-ft. The main extra room comes behind the third row of seats. The Tahoe has 25.5 cu.-ft. of cargo behind the third row and the Suburban has almost double the proportions at 41.5 cu.-ft. If you need all three rows and have extra cargo to carry, the Suburban is definitely the choice for you.
Are you ready to purchase a new 2022 Chevy Tahoe or Suburban? Come see us at Landers Chevrolet Cadillac of Joplin for a no-hassle buying experience!