Get Ready for the First-ever all-electric Chevy Silverado 1500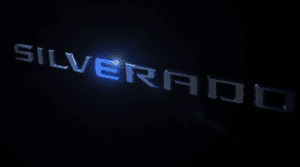 Last month's announcement about the future introduction of a Silverado electric pickup truck is part of the beginning of GM's EV mission of having a world with zero emissions. The all-electric Silverado 1500 will be built at GM's Factory ZERO assembly plant in Detroit and Hamtramck. GM plans to be the leader of the EV market by delivering more than 1 million electric vehicles globally by 2025.
INVESTING IN THE FUTURE: Factory ZERO is GM's $2.2 billion investment in its Detroit-Hamtramck assembly plant and the beginning of GM's multi-brand EV strategy. The assembly underwent comprehensive upgrades that include new conveyors, controls, and tools for sustainable manufacturing. The plant has expanded to over 4.5 million square feet to produce a variety of all-electric trucks and SUVs. GM renamed the plant Factory ZERO to GM's vision of a future with zero crashes, zero emissions, and zero congestion.
ALL-ELECTRIC SILVERADO 1500: Harnessing both the best of the Ultium Platform and Silverado's proven capability, the Chevrolet Silverado electric full-size pickup is designed to be a very capable EV. The Ultium batteries are a large-format, pouch-style cells that can be stacked vertically or horizontally inside the battery pack allowing optimized battery energy storage and ample layout configurations for each vehicle design. The Ultium energy options range from 50 to 200 kWh, which enables the electric Silverado to offer an estimated range of up to 400 miles or more on a full charge. 
General Motors is invested for the long haul towards an emission-free EV future that will be accessible to all customers around the world. The proof is in the pudding as the old saying goes. With the production of the all-electric Silverado 1500, the impossible just became possible. The future's looking bright already. Lander's Chevrolet Cadillac in Joplin, MO is very proud to be part of this bright future. From sporty sedan coupes like the Chevy Camaro to hard-working pickups like the Silverado 1500, you can count on the quality and capability of a Chevy. Come by Lander's Chevrolet Cadillac and browse our spectacular selection of Chevy models today!