Missouri State Parks to Check Out in Your 2021 Chevy Blazer
After such a stint of staying indoors all winter and social distancing all year last year, it is high time to get back out to Mother Nature and enjoy some fun in the sun. There is nothing like hopping into your 2021 Chevy Blazer and getting reacquainted with the beauty of Missouri state parks. The 2021 Blazer was designed for adventure and Missouri has plenty of them. 
Your pals at Landers Chevrolet Cadillac in Joplin have compiled a list of nearby state parks that are open and you can visit for the day or plan your next camping trip for. We hope this helps you get back into the groove of fun and leisure.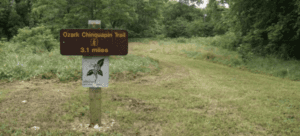 6727 Big Sugar Creek Road
Pineville, MO 64856
Nestled in the northern parts of the Ozark Mountains and 45 minutes south of Joplin is Big Sugar Creek State Park. It's a rugged landscape of rare shrubs and trees not often seen anymore in Missouri. Visitors can find solitude in hiking on the Ozark Chinquapin Trail that winds through Elk River Breaks Natural Area.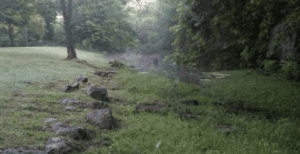 1111 E. Chestnut
Carthage, MO 64836
Just 25 minutes up I-44 from Joplin is the Battle of Carthage State Historic Site. This is the site of one of the earliest full-scale battles of the Civil War, the Battle of Carthage. The historic battle site contains a quiet meadow and a spring that was part of both encampments of the Union and Confederate troops during the battle. The area has changed very little in its appearance since that devastating battle was fought on July 5, 1861.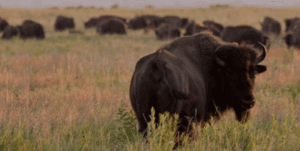 128 NW 150th Lane
Mindenmines, MO 64769
Directly 38 minutes north of Joplin is the awesome Prairie State Park. Park visitors will see panoramic plateaus of swaying prairie grass and colorful wildflowers. They also may spot the park's resident buffalo herd. The park's Regal Tallgrass Prairie Nature Center offers exhibits and interpretive programs designed to inform visitors about the special place.
We hope these suggestions will re-spark the interest in you to get outdoors and enjoy all the beauty and splendor of Missouri state parks. And there's no better way to travel statewide than in the 2021 Chevy Blazer. Or, if you decide you want to start your nature tour in a new vehicle, stop by Landers Chevrolet Cadillac in Joplin and let us assist you in the perfect vehicle that will get you where you are going. Happy trails!