Super Cruise Explained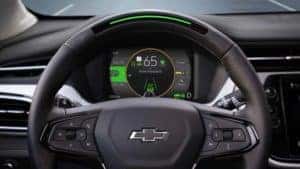 Remember when you were learning how to ride a bike with no hands as a kid? That nervous thrill? What about when you were first learning how to drive? Remember that freedom? We at Landers Chevrolet Cadillac of Joplin, Missouri want to see if we can't rekindle that excitement about driving with the help of the Super Cruise Driver Assistance Technology. We've collected a list of questions and then answered them below. Check it out! 
Our Current Chevrolet Inventory
Do you have a short version of the following list? 
What is Super Cruise? 
Super Cruise is an available Driver Assistance Technology that is offered on select Chevrolet and Cadillac vehicles. It is hands-free tech that uses real-time cameras, sensors, and GPS, to keep your vehicle centered in its proper lane. The technology can also partner up with the additional safety features your vehicle is equipped with, such as Adaptive Cruise Control, to adjust your vehicle's speed according to its surroundings. It can speed up and slow down your vehicle. 
What are the steps to setting up Super Cruise? 
Step 1: Click the Adaptive Cruise Control button. If it's on, the ACC light will be green on the driver's cluster behind the steering wheel. 
Step 2: Pay attention, set the vehicle in the middle of the lane, and let the vehicle register the correct conditions. The Super Cruise indicator light will show up white behind the wheel as well. 
Step 3: Press the Super Cruise button on the steering wheel and make sure the light bar is green. Only once the light is green may you remove your hands. Voila, hands-free driving. 
Can I look at my phone when using Super Cruise? 
Super Cruise is not an autonomous vehicle feature. It requires the vehicle's driver to pay attention at all times. There is a Driver Attention System in place that monitors the driver's attention, hence the name. The system takes notice of the driver's head and eye positioning and will alert the driver if it senses anything amiss. 
Where can I use Super Cruise?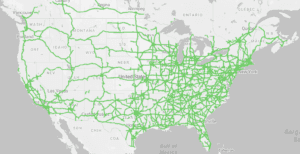 Super Cruise works on over 200,000 miles of compatible road in the US and Canada with cell reception and GPS signal. Eligible roads will have something separating opposing traffic, like a median. 
What do the colors on my steering wheel mean? 
If the light bar is green, then Super Cruise has been set correctly and is steering your vehicle. 
If the light bar is blue, then Super Cruise is not ready to steer your vehicle and the vehicle has to be manually moved. An example is if you decide to manually change lanes. 
If the light bar is red, Super Cruise has been turned off. Super Cruise may disarm if the driver isn't paying attention, the road compatibility is lost, an intersection is ahead, Adaptive Cruise Control is disengaged, or various other reasons. If the light continues to flash red, the vehicle will slow to a stop. 
Can I use Super Cruise without Adaptive Cruise Control?
You must activate Adaptive Cruise Control before Super Cruise can be engaged. 
Can I manually turn off Super Cruise in an emergency?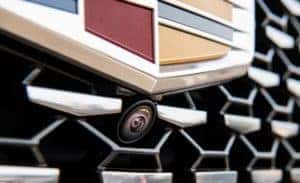 Yes. When you grab the steering wheel and press the brakes, Super Cruise will shut off. In emergency situations, you'll need to take control and deactivate the hands-free tech, as Super Cruise does not move the vehicle to avoid collisions or slow-moving vehicles. 
Can Super Cruise be used at night? 
No. Night time is considered poor conditions due to the lack of light and visibility for the cameras. The system most likely would not register the lane marking and wouldn't engage properly. 
Can I use Super Cruise with Teen Driver? 
Super Cruise will not activate if Chevy's Teen Driver technology is also in use. You can learn more about Teen Driver here. 
Our Current Cadillac Inventory
And that's our quick guide to the hands-free driving technology known as Super Cruise! We at Landers Chevrolet Cadillac of Joplin want to know if there were any questions we didn't answer. Let us know in the comments!